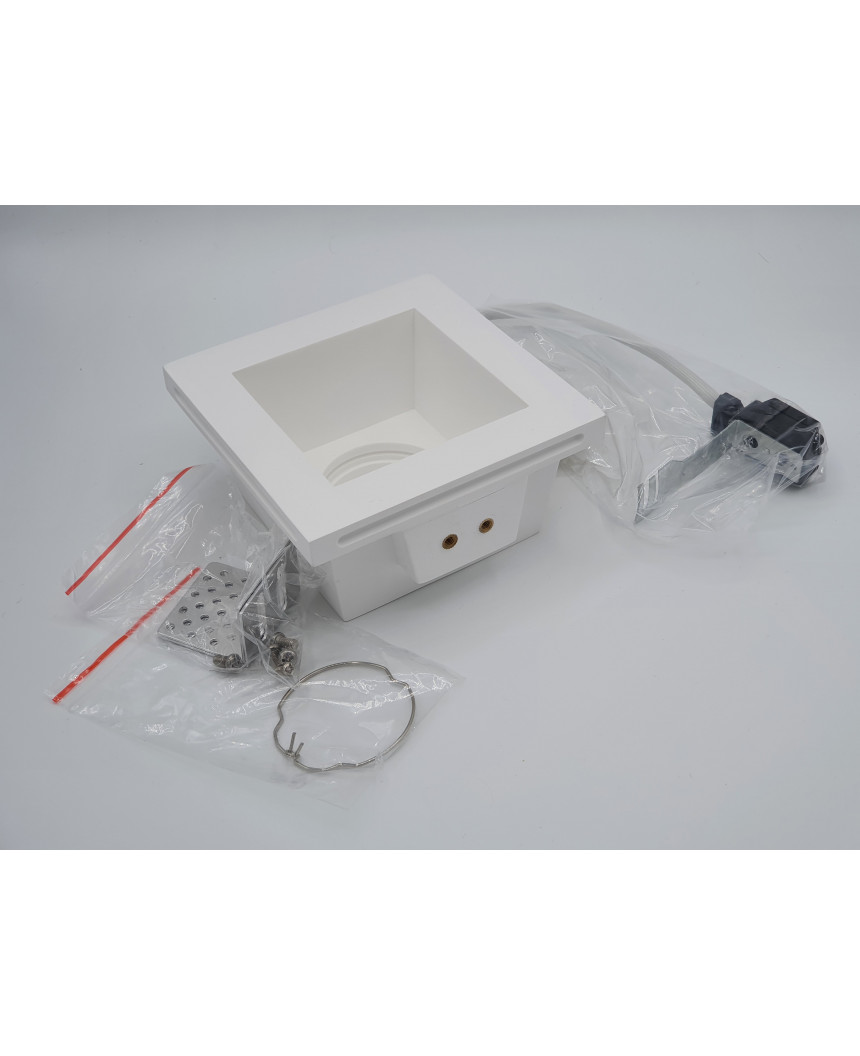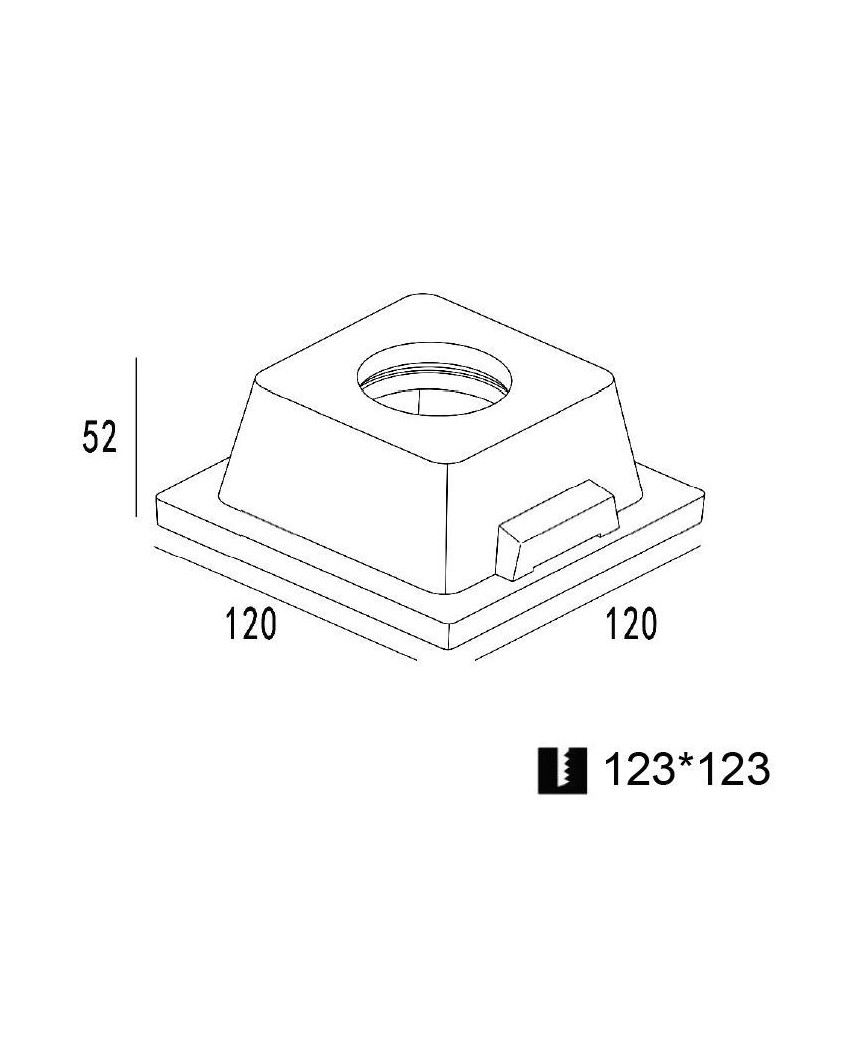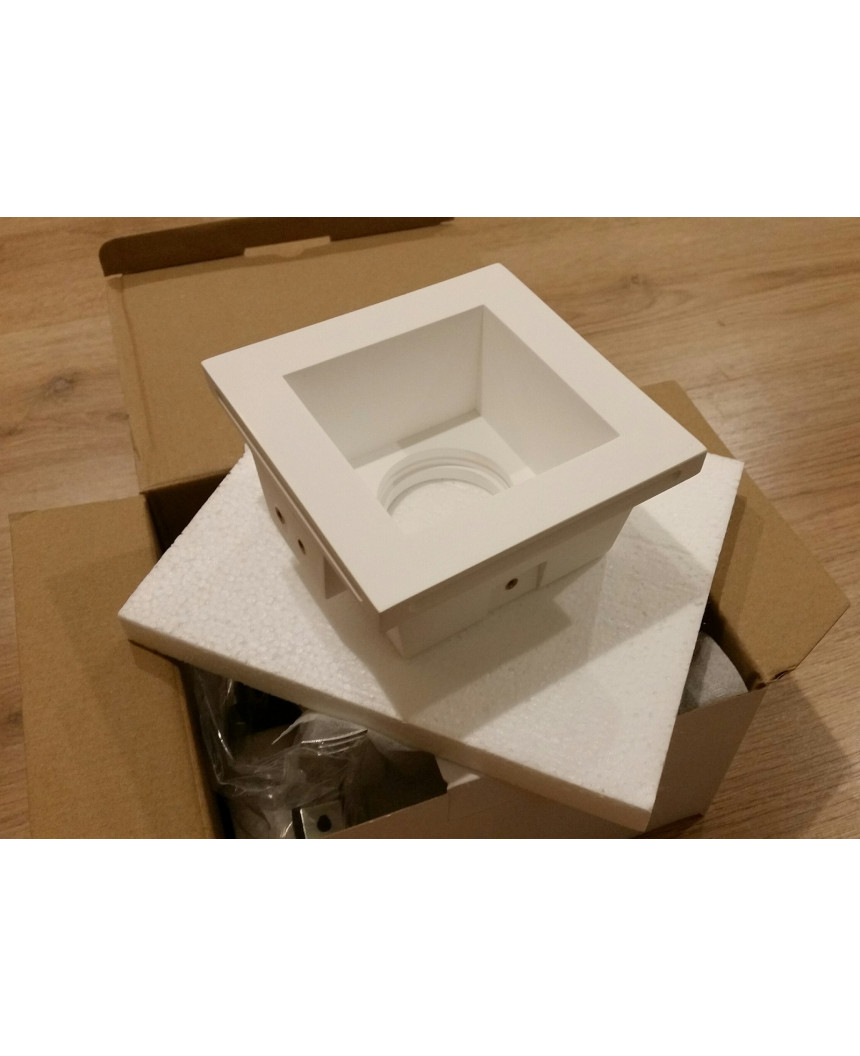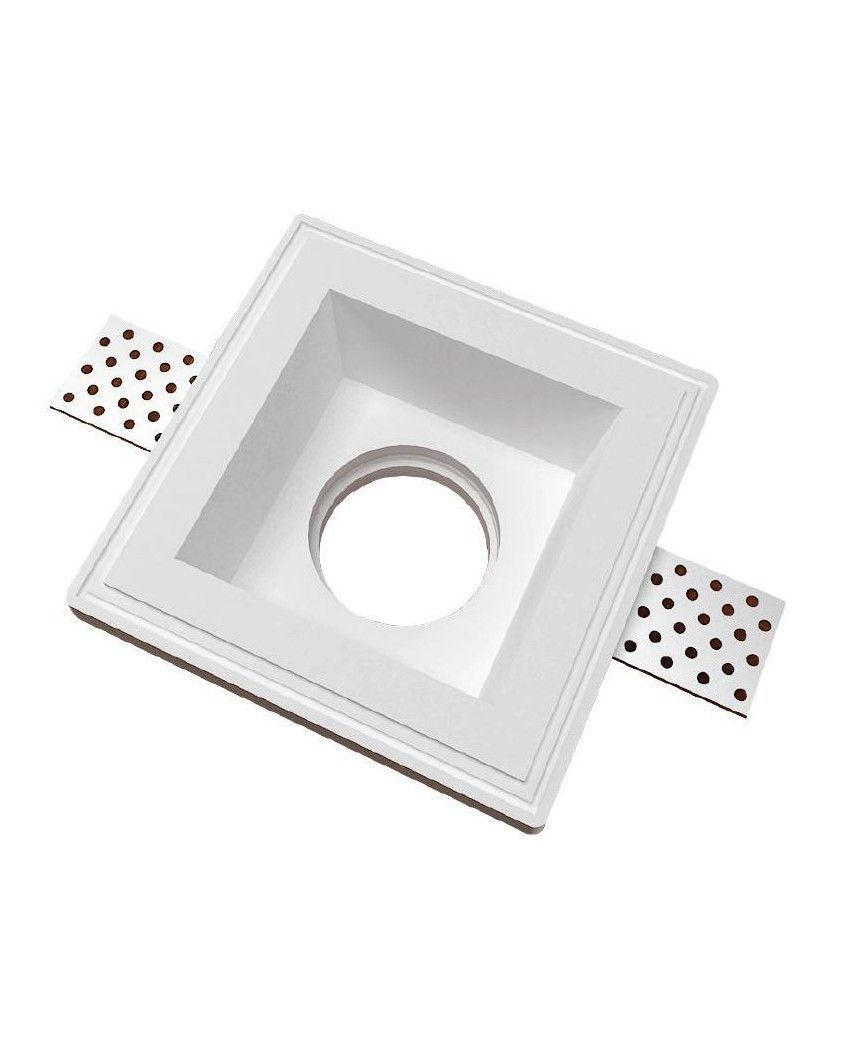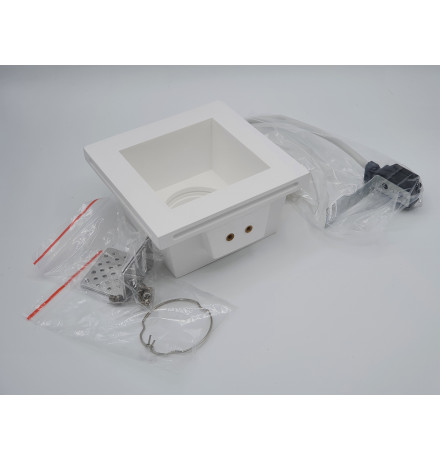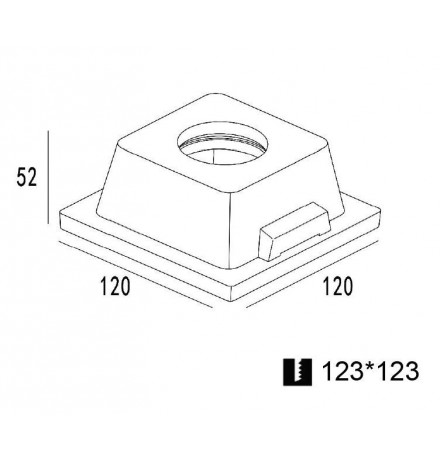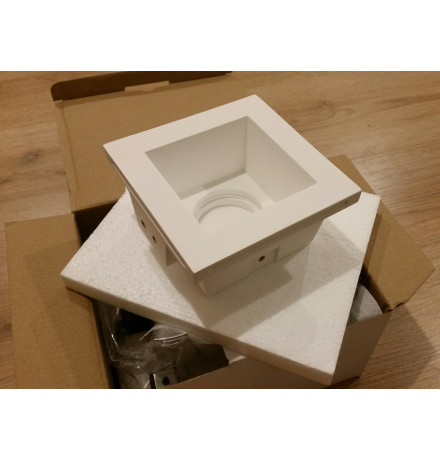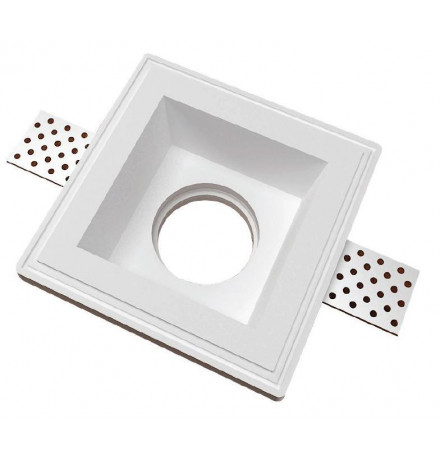 Square - Gypsum Plaster-In Recessed Baffled Ceiling Downlight, GU10
12.50 VAT excl.
£15.00 VAT incl.
Square plaster-in gypsum trimless downlight with metal locating brackets (adjustable). Can be painted.
Supplied as shown in the main picture.

You can order online 24/7, all ordered goods will be dispatched as soon as possible and we will notify you via e-mail. For custom made orders please contact us.

Orders over £500 (excl. VAT) Standard and Next Day service apply to UK mainland and Northern Ireland only. All orders will be sent by a trackable method.

You have the right to cancel your online website order within 14 calendar working days of ordering, or 14 calendar days of receipt of the goods (whichever is the longer).
Plaster-in Recessed (trimless) Ceiling Downlight, model SQUARE
Supplied as shown in the main picture.

Specification:
Requires GU10 lamp, AC220-240V, max. 35W (not included)
Perfect for LED lamps GU10 (dimmable/non-dimmable)
Dimensions: 120mmx120mmx52mm
Cutout hole: 123mmx123mm
The thickness of plasterboards: adjustable metal brackets to different thickness of plasterboard
Material: gypsum, metal
Finish: manual polished silky surface
Colour: white, can be painted with mural paints
IP Rating: IP20
Weight: 0.55kg

Easy to install, with simple installation instructions included
Easy to change a bulb/lamp GU10
Excellent value for money product provides an ideal solution to your LED Ceiling Downlights within your home, office, hotels, restaurants, department stores, art galleries, entertainment place etc.
Safe packing
GU10 lamp holder included in the packing

No customer reviews for the moment.
6 other products in the same category:
Customers who bought this product also bought: