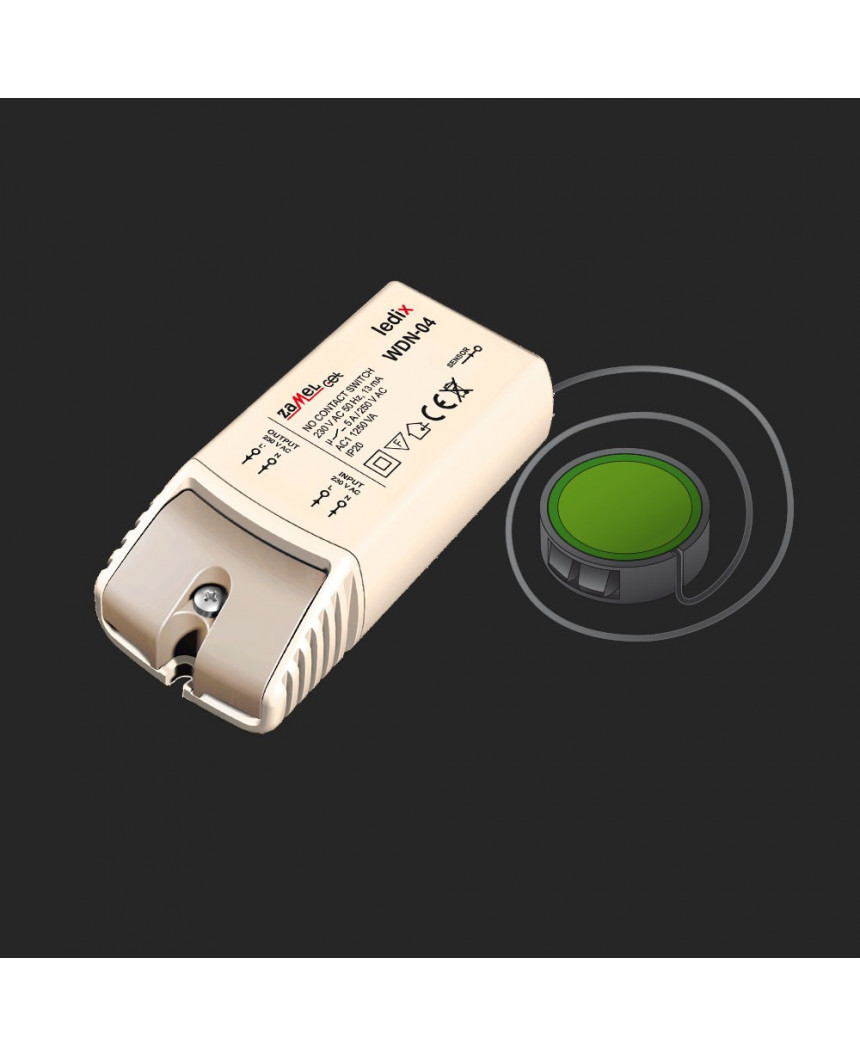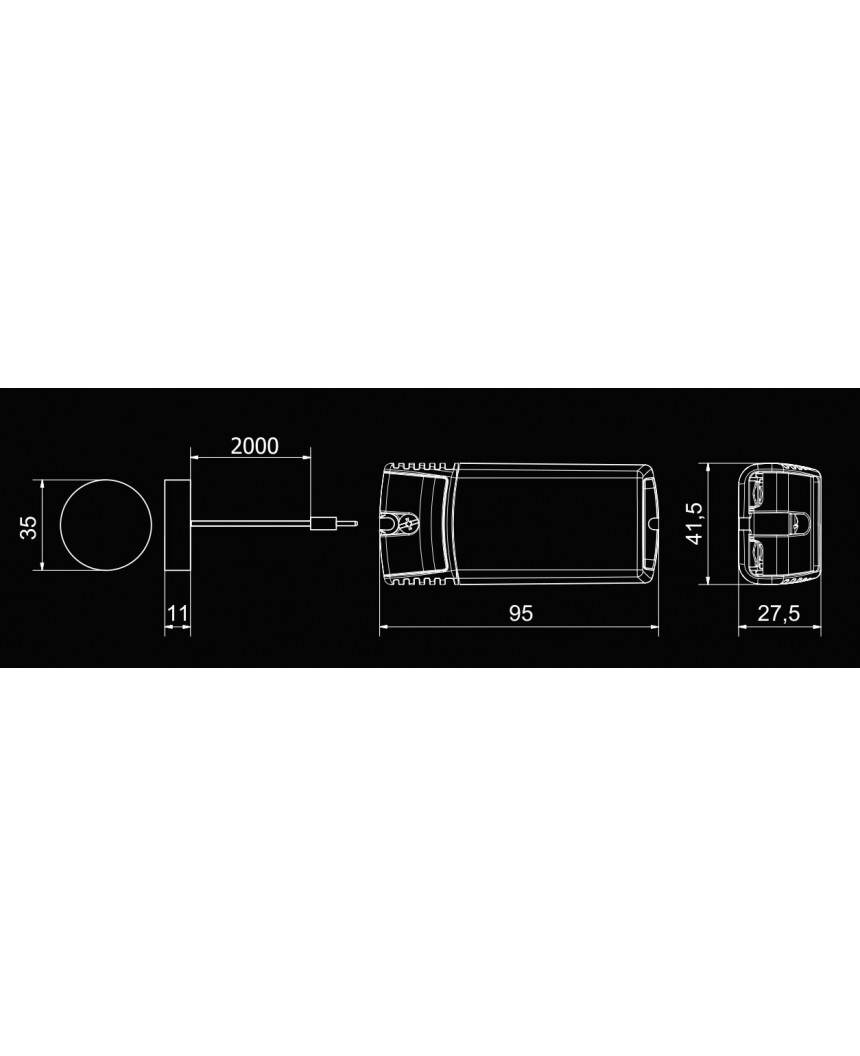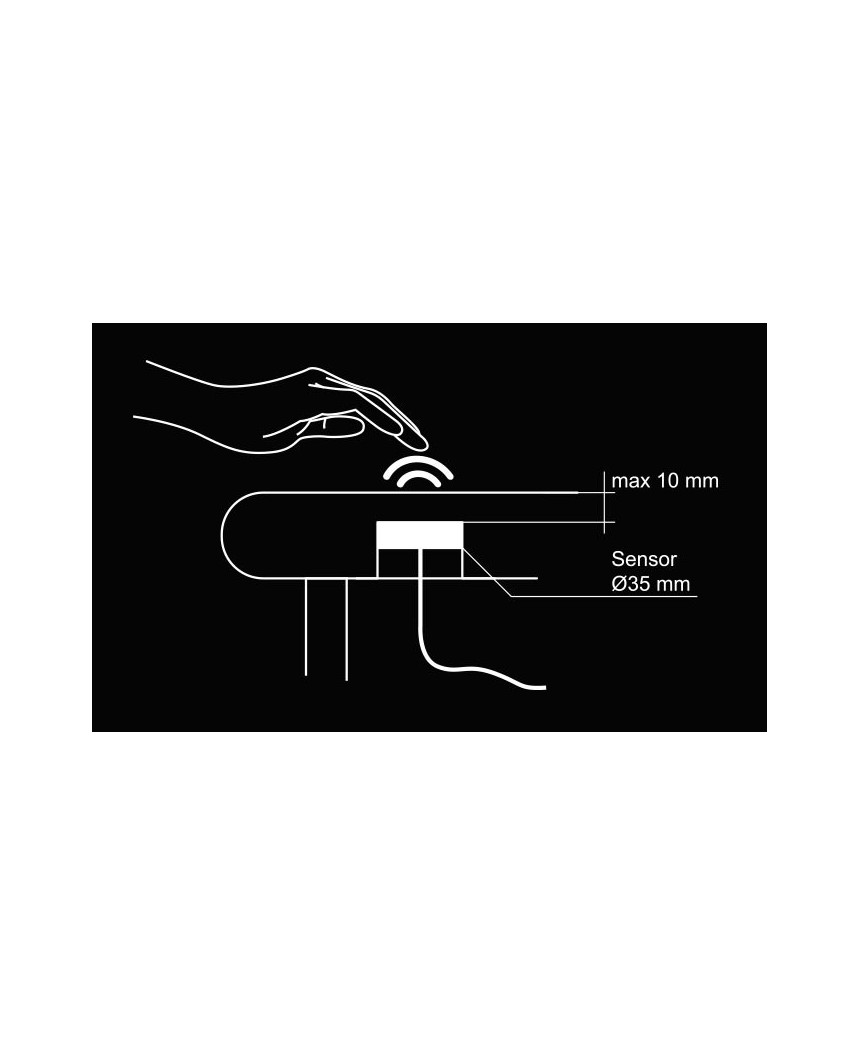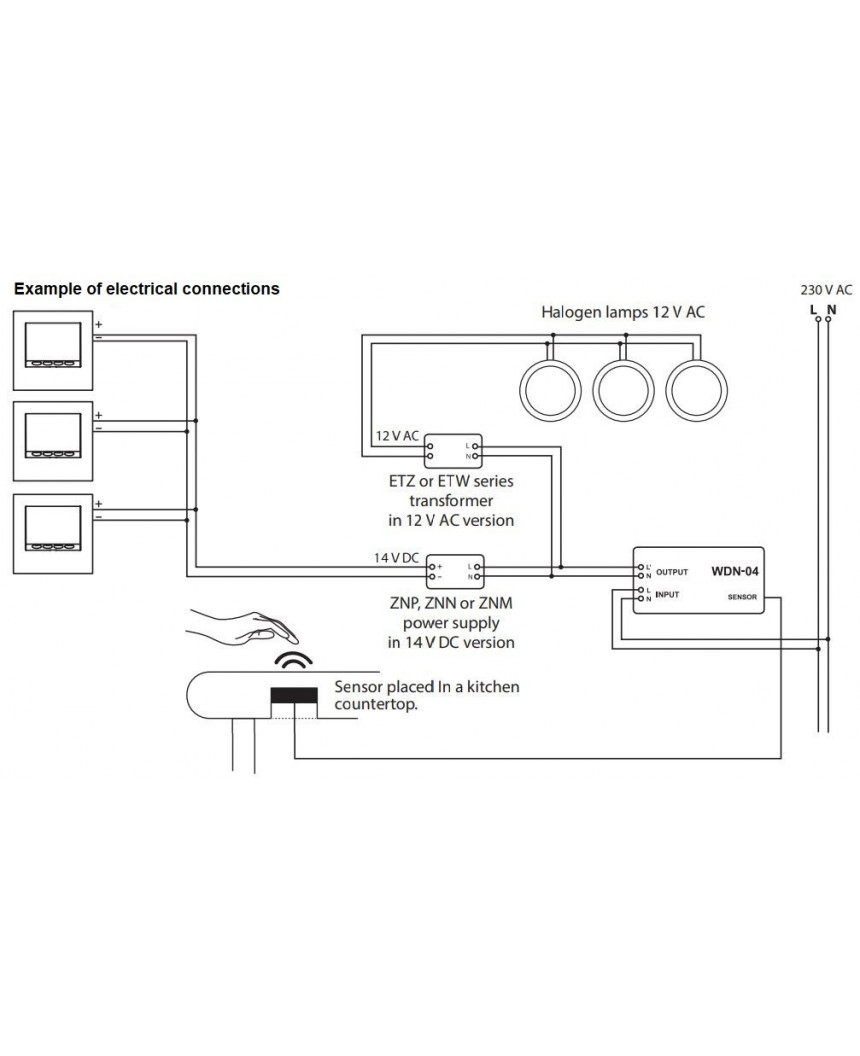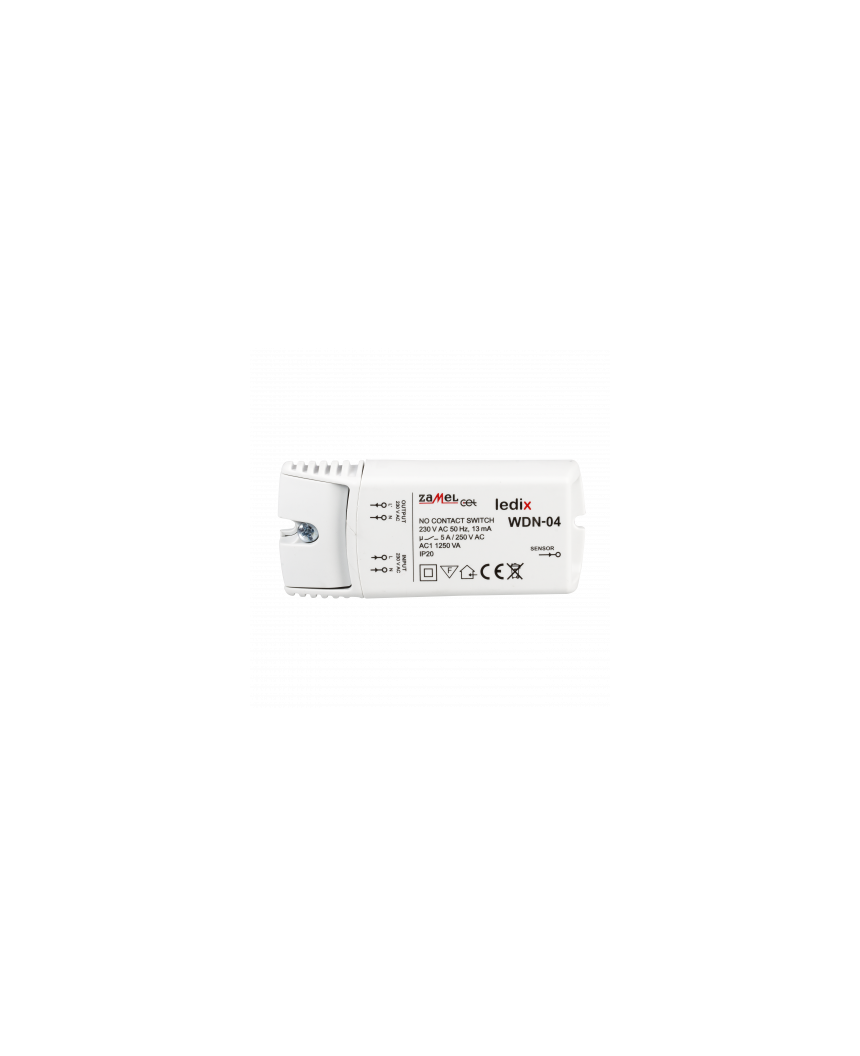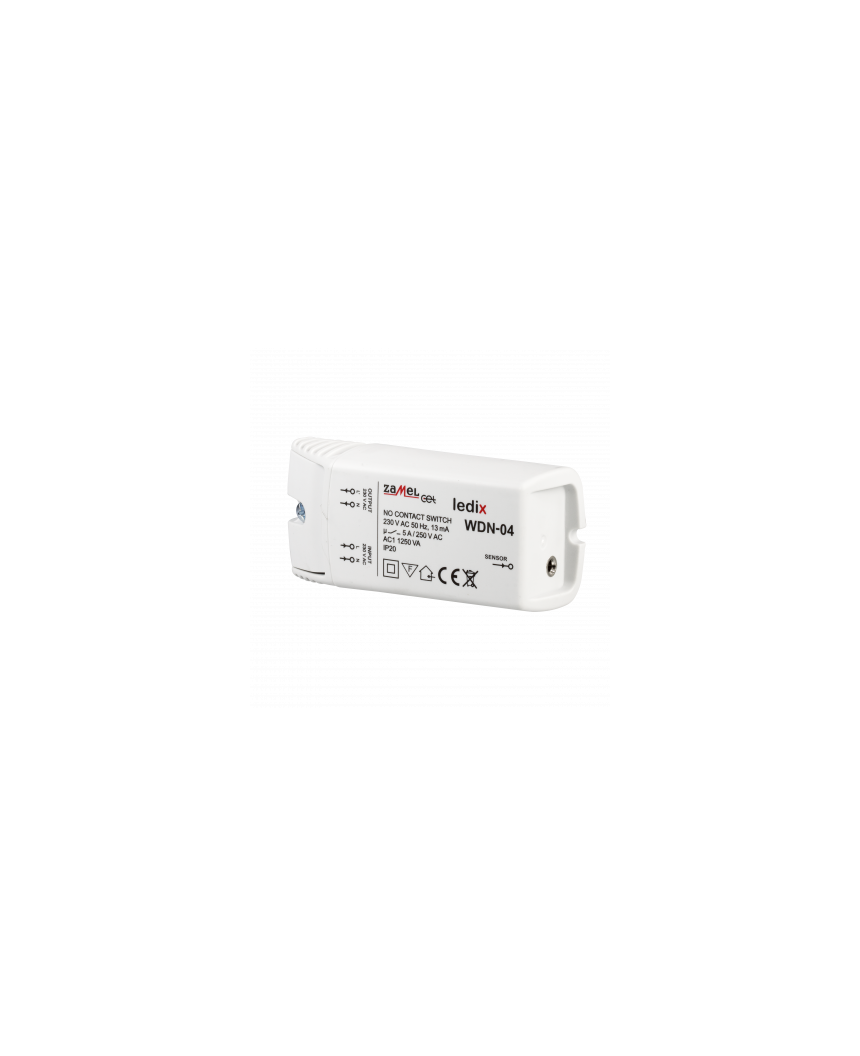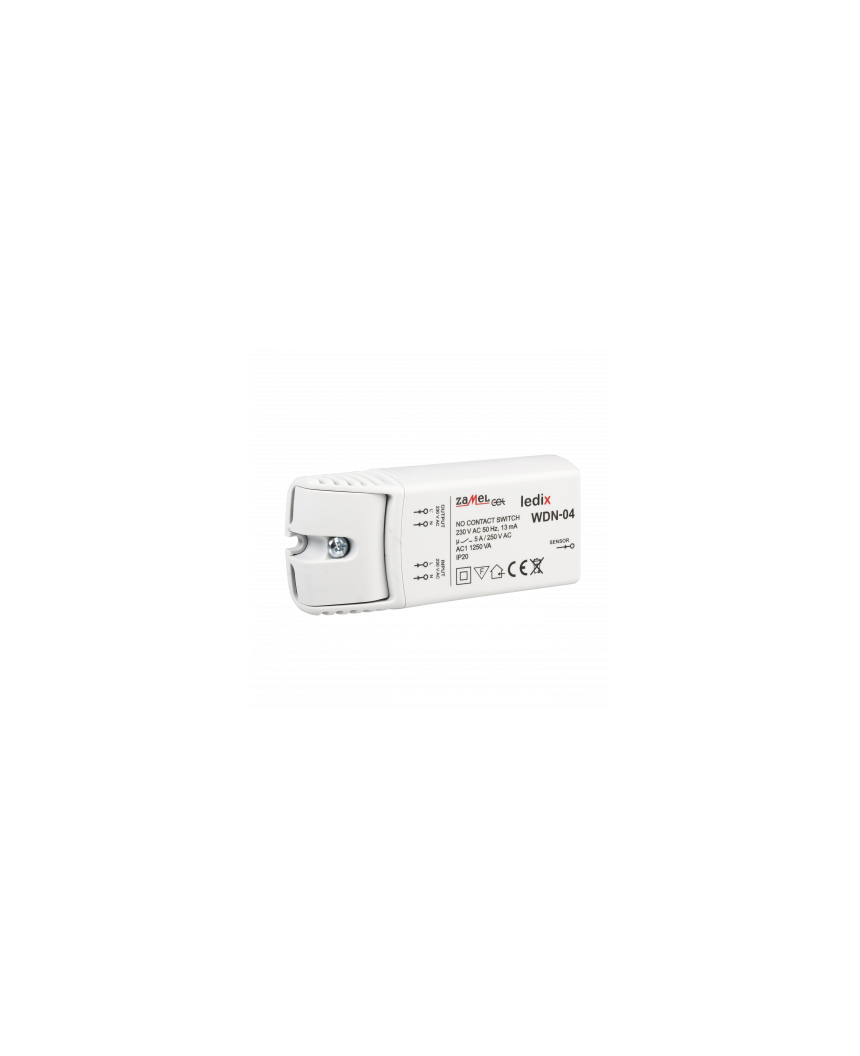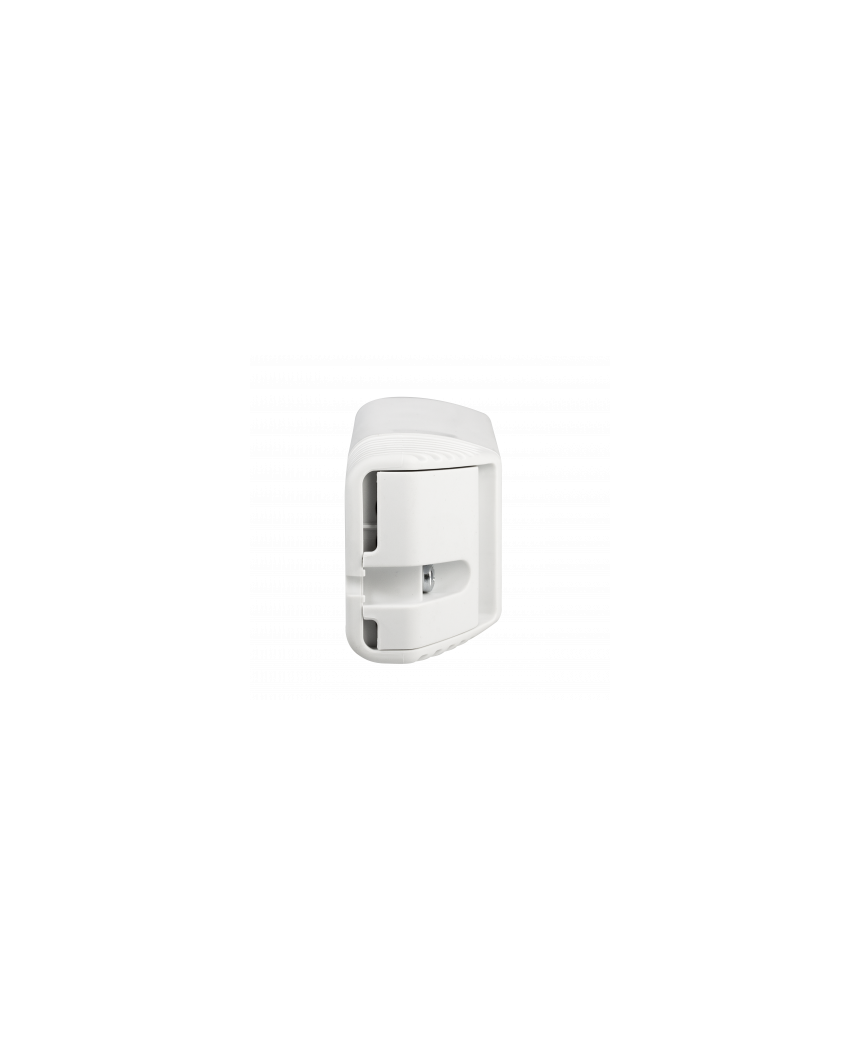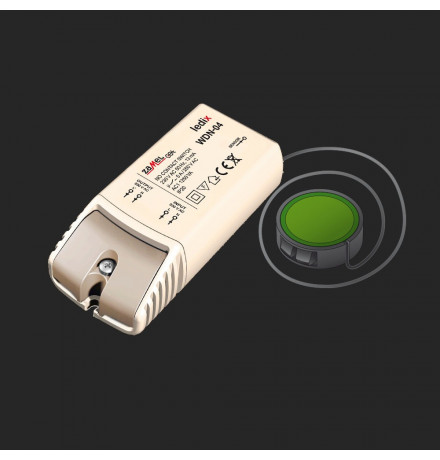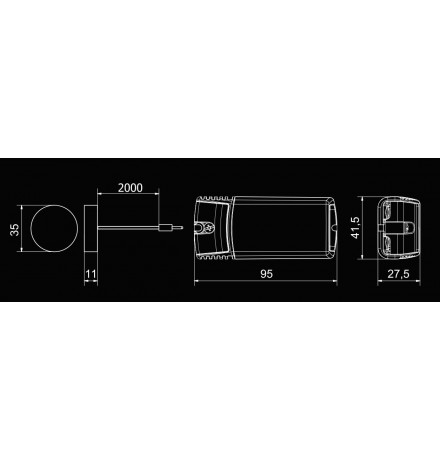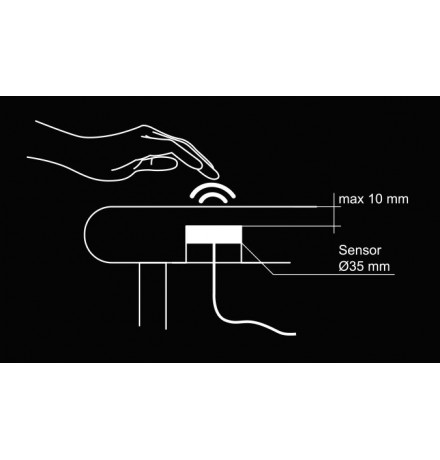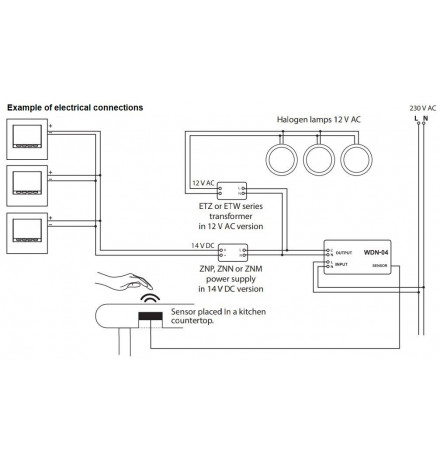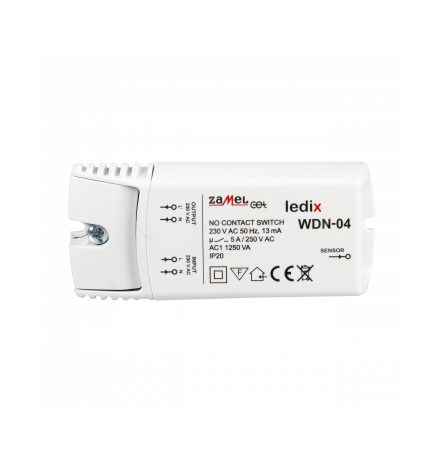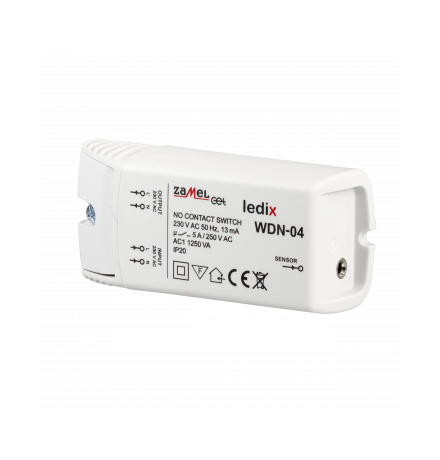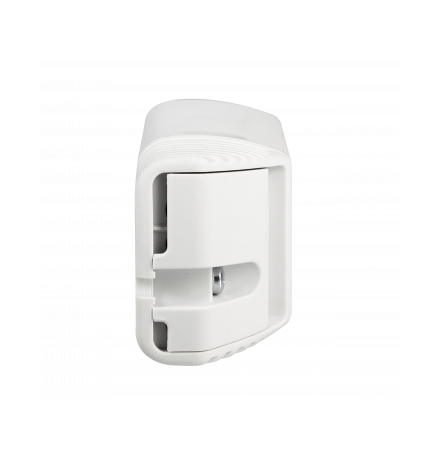 Proximity Switch and Contactless Sensor, control any light source
45.82 VAT excl.
£54.98 VAT incl.
Switch on or switch off the light without touching.
Designed to be built-in, invisible for the user.
Perfect for high-quality furniture and other projects.
WDN-04

You can order online 24/7, all ordered goods will be dispatched as soon as possible and we will notify you via e-mail. For custom made orders please contact us.

Orders over £500 (excl. VAT) Standard and Next Day service apply to UK mainland and Northern Ireland only. All orders will be sent by a trackable method.

You have the right to cancel your online website order within 14 calendar working days of ordering, or 14 calendar days of receipt of the goods (whichever is the longer).
The WDN-04 proximity switch is used to switch on or switch off the light without touching. The switch is activated by placing a hand close to the surface under which the sensor is mounted. This method of control does not require direct contact with the sensor, which can be built-in or invisible for the user. The aesthetics of WDN-04 control recommends its use in kitchen and bathroom furniture.
Nominal supply voltage: 230 V AC
Nominal power consumption: 0,25 W – stand-by; 0,9 W – with operating output
Number of channels: 1 x voltage output 230 V AC
Relay contact parameters: 5 A for 250 V AC (1250 VA)
Output circuit nominal load: 300 W
Hand proximity detection from a distance of 10 to 40 mm
Sensor's cable length and diameter: 2,5 m / 4 mm
Sensor's dimensions: Diameter 35 mm, Thickness 11,5 mm
Sensor's connection: Jack plug 3,5 mm
Number of terminal clamps: 4
Section of connecting cables: Up to 2,5 mm2
Ambient temperature range: -10 ÷ +55 o C
Operating position: free
Switch mounting: Surface – a possibility to screw to the mounting surface
Casing protection degree: IP20
Protection level: II
Dimensions: 41,5 x 95 x 27,5 mm
Weight: 50 g
Reference standard: EN 60669; EN 61000

The switch is dedicated to controlling traditional (conventional light bulbs, halogens, LED lamps) and low-voltage (12 V AC halogens, LED diodes) light sources.
In order to control the low-voltage sources, it is necessary to connect an appropriate power supply or transformer system to the switch output.

The sensor can be mounted in wood, glass, stone and other materials excluding the ones with metal (max. 10mm distance from the top).
The switch has small dimensions and is designed for surface mounting with a possibility to be screwed to it. WDN-04 meets the required safety standards and can also be installed on flammable materials, e.g. wood, furniture boards, and plasterboard.
No customer reviews for the moment.
10 other products in the same category: