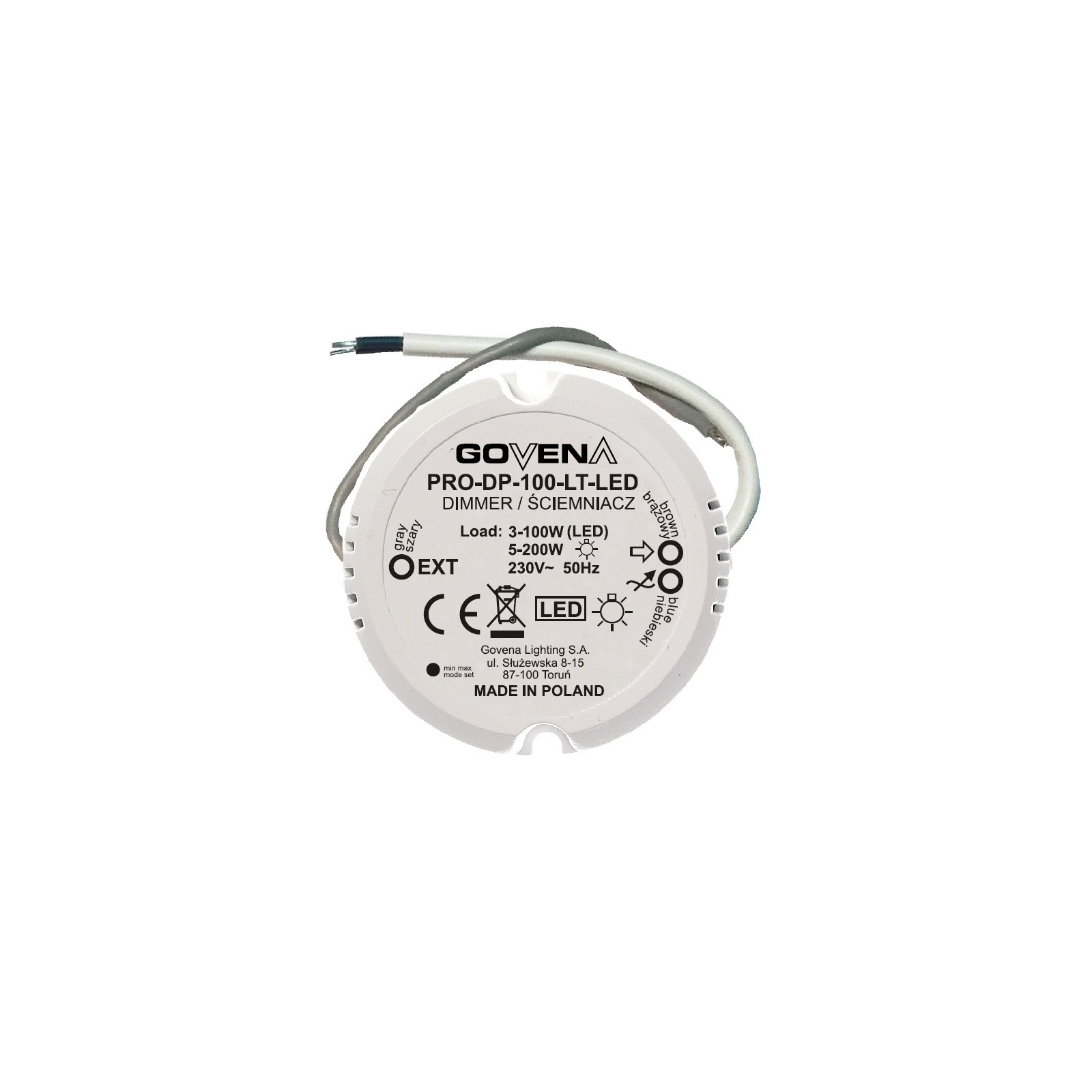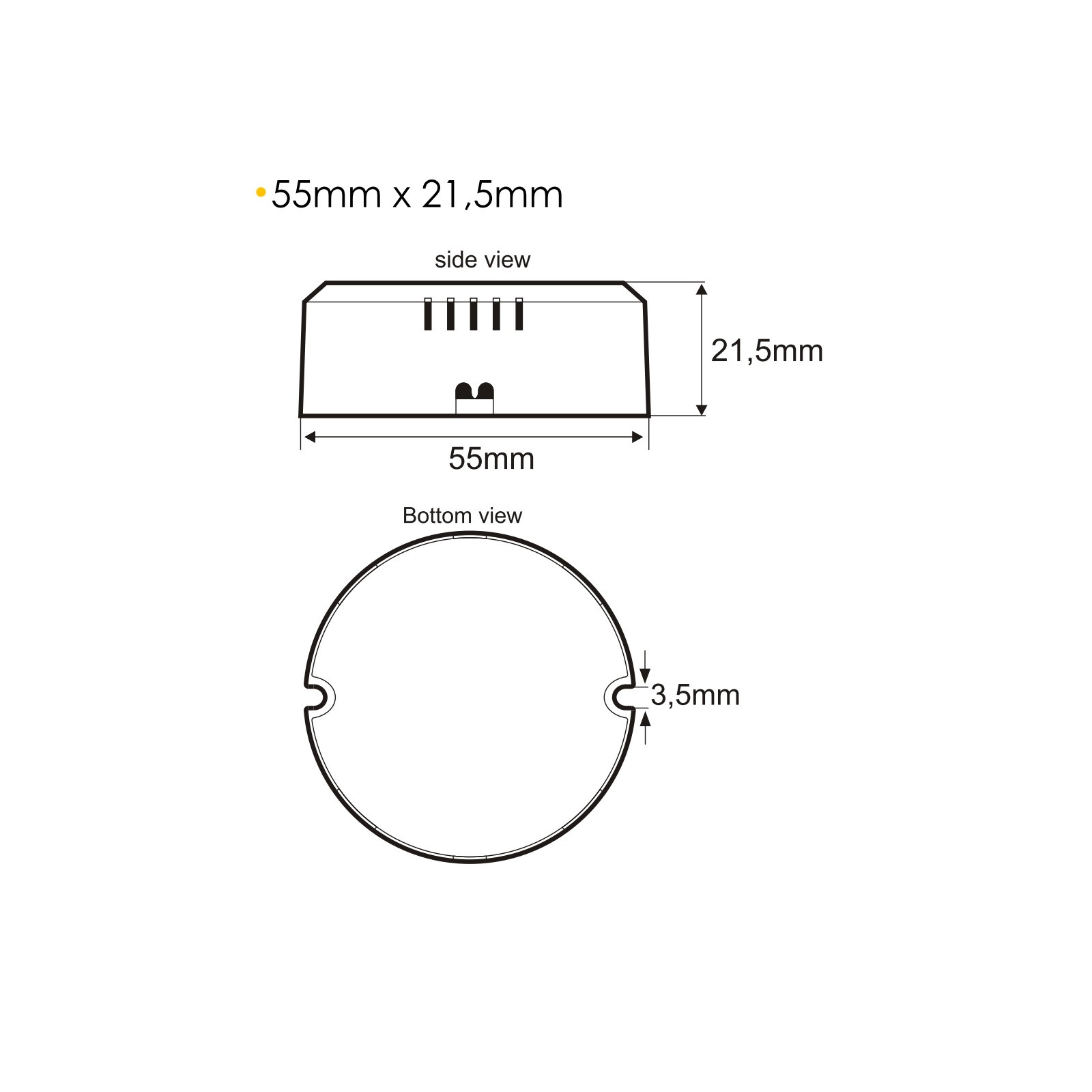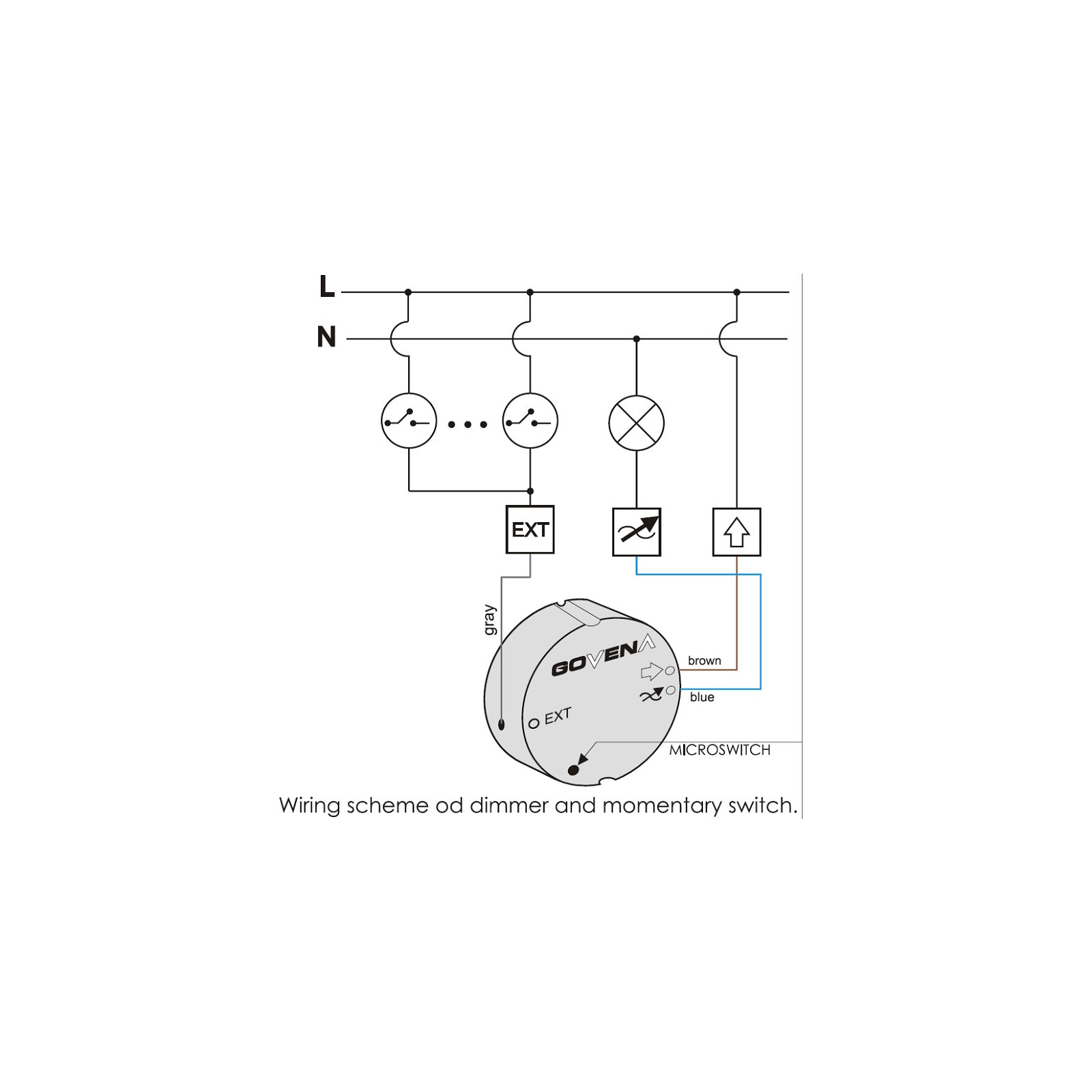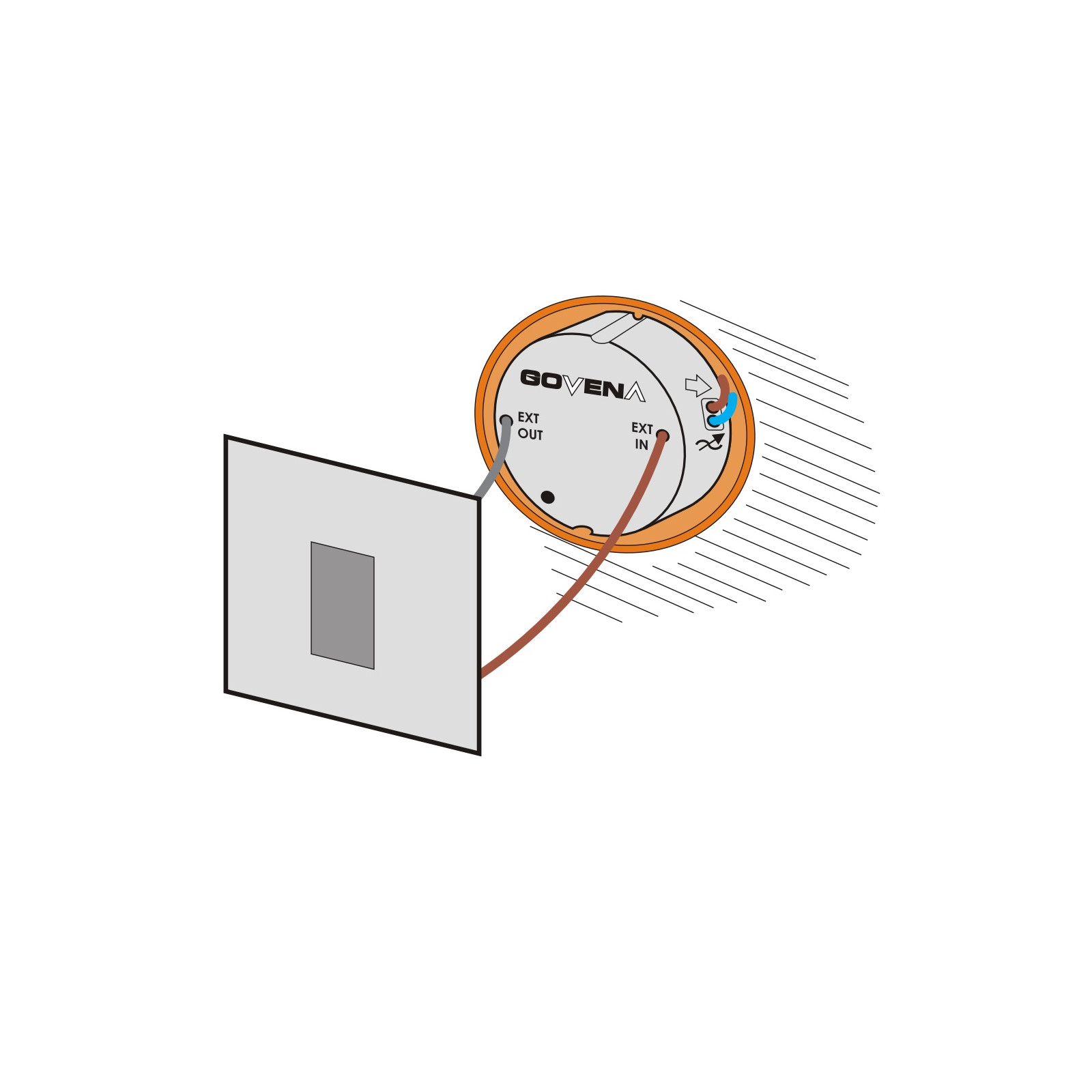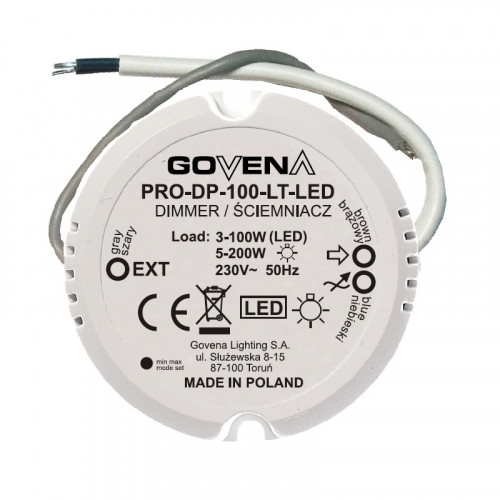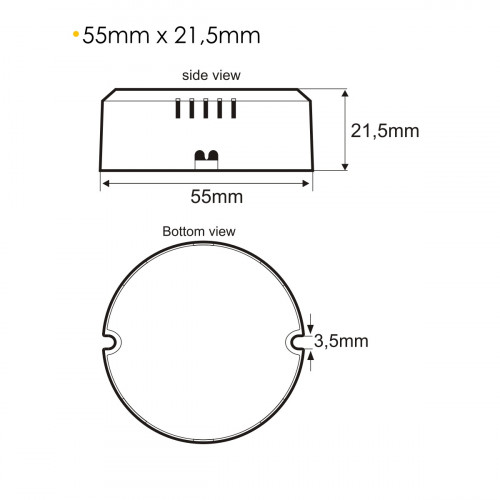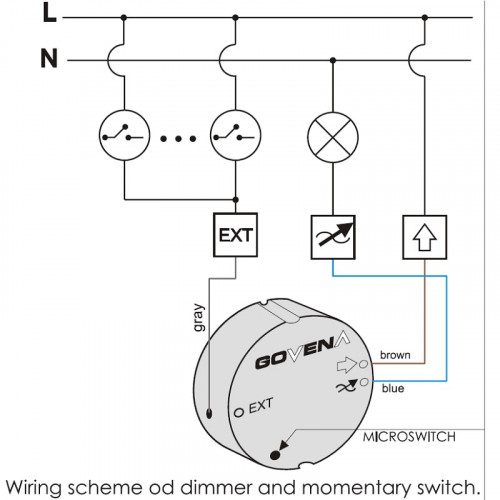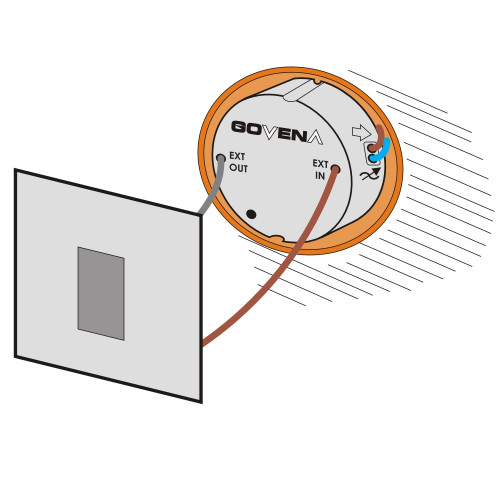 3-100W LED, 5-200W Halogen & Incandessent, Leading & Trailing Edge Dimmer
27.50 VAT excl.
£33.00 VAT incl.
Leading & trailing edge dimmer for dimmable 230VAC +/- 10% 50Hz LED lamps, halogen bulbs, and incandescent bulbs.
- Starts at 3W! (LED)
- Made in wall box shape.
- Dimming: push button momentary switch.
- 5 years warranty

You can order online 24/7, all ordered goods will be dispatched as soon as possible and we will notify you via e-mail. For custom made orders please contact us.

Orders over £500 (excl. VAT) Standard and Next Day service apply to UK mainland and Northern Ireland only. All orders will be sent by a trackable method.

You have the right to cancel your online website order within 14 calendar working days of ordering, or 14 calendar days of receipt of the goods (whichever is the longer).
Universal Dimmer, Leading and Trailing Edge PRO-DP-100-LT-LED
5 years warranty

Intended use:
- Installation in flush deep box or lamp's fixtures
- Works with momentary switch
Features:
- Works with dimmable HV LED, halogen and incandescent lamps
- Micro-switch functions: a) switch between leading and trailing edge phase control
b) regulate minimum and maximum level of brightness
c) reset option
- Noiseless
- Step-less light regulation
- Controlled by external momentary switches in parallel operation
- Soft-start
- Last setting memory
- Unlimited number of light sources in total output power range of 100W
- Self resetting protection: over load, over temperature, short circuit.

Function:
On / Off - A short press. The dimmer will start with the last used light level (memory function)
Dimming up / down - Keep the button pressed until the desired level is reached.

Technical data:
Voltage: 230VAC +/-10% 50 Hz
Power loss: max. 4W
Standby power: max. 0.3W
Output power: 3W-100W dimmable high voltage LED lamps
5W-200W halogen bulbs, incandescent bulbs
Control power element: transistor (leading & trailing edge)
Current limit: peak 12A
Diameter of flush box: Ø60mm
Wires: IN - OMYp 2x0.5mm2 12cm
OUT - LgSI 1x1mm2 11.5cm
Microprocessor control
Protection class: IP20 (indoor)
Size: Ø55x21.5 (mm)
Weight: 50g
No customer reviews for the moment.
6 other products in the same category: