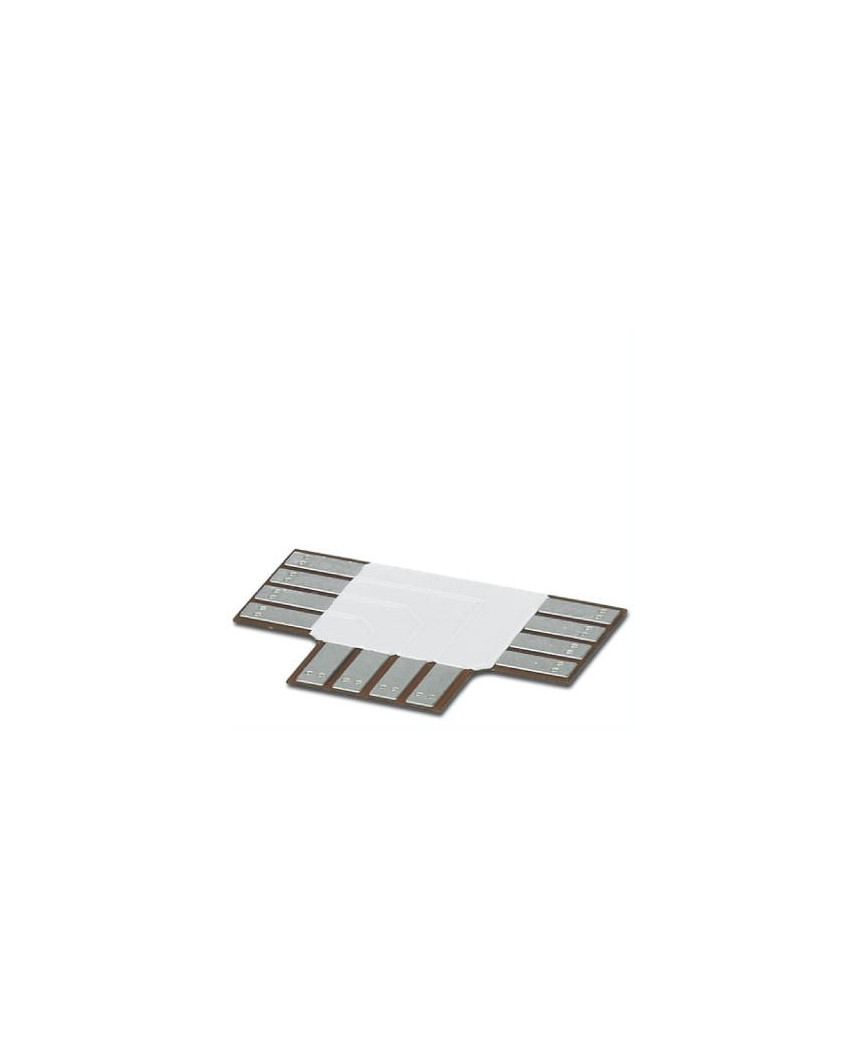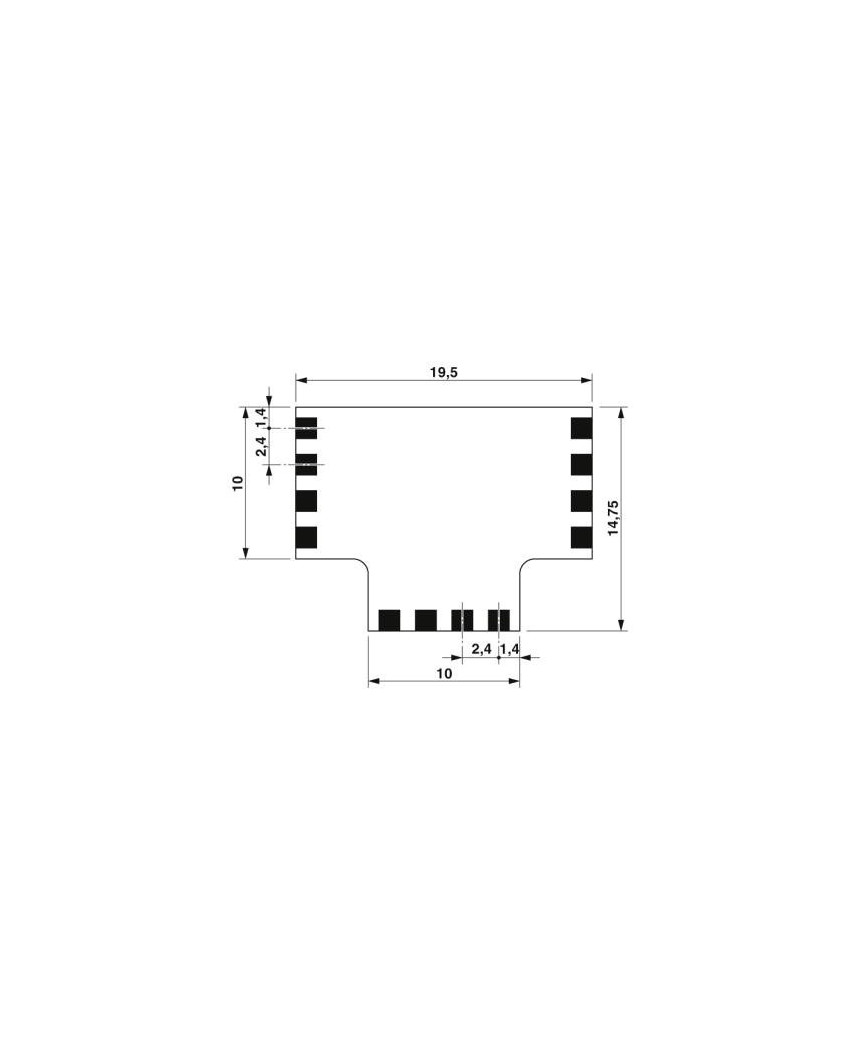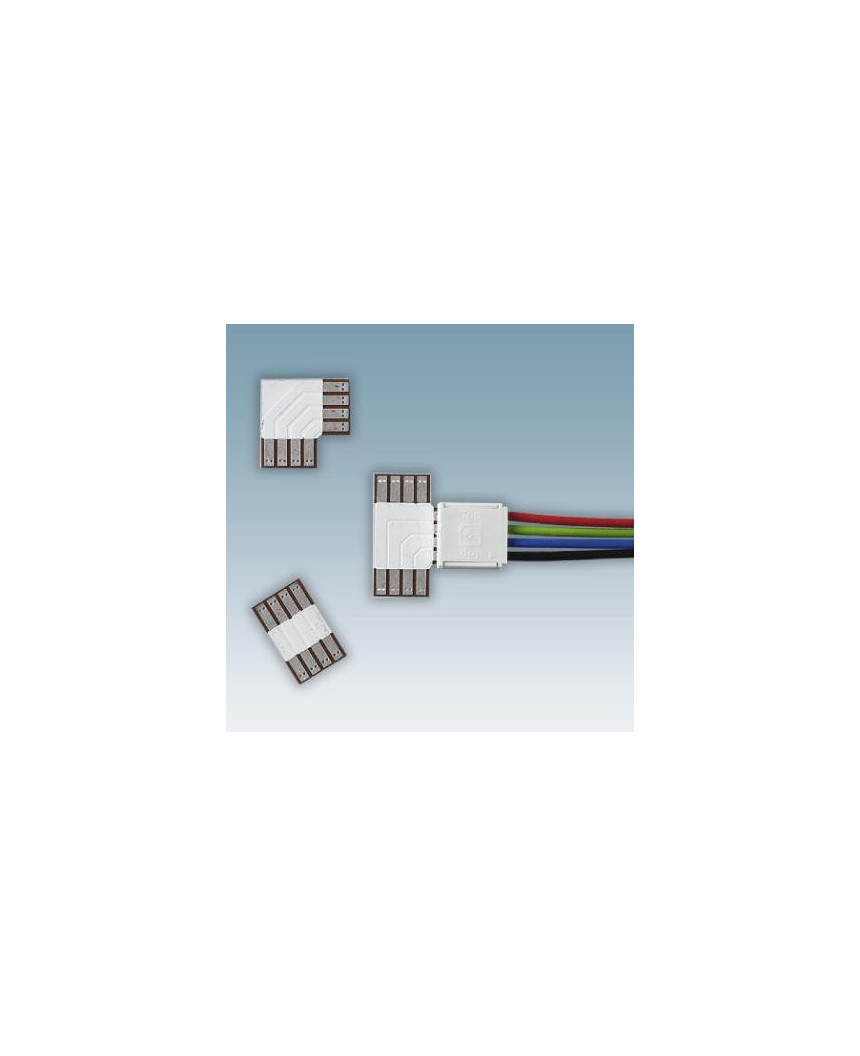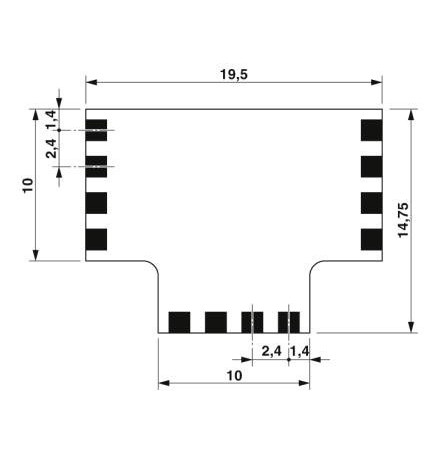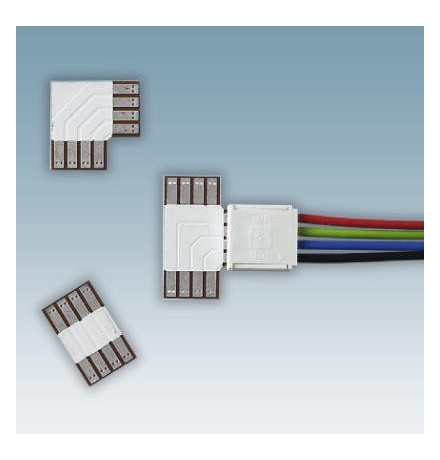 T-Connector 10mm Phoenix Contact, PCB - PTF 0,3/ 4-FLEX-T-10
T-Connector suitable for flexible LED tapes/strips 10mm wide.
Number of positions: 4, Pitch: 2.4 mm
Color: White
Contact surface: Silver
Approvals: UL Recognized

You can order online 24/7, all ordered goods will be dispatched as soon as possible and we will notify you via e-mail. For custom made orders please contact us.

Orders over £500 (excl. VAT) Standard and Next Day service apply to UK mainland and Northern Ireland only. All orders will be sent by a trackable method.

You have the right to cancel your online website order within 14 calendar working days of ordering, or 14 calendar days of receipt of the goods (whichever is the longer).
T-Connector 10mm Phoenix Contact, PCB - PTF 0,3/ 4-FLEX-T-10 - 1848529
T-distributor for implementing complex arrangements of flexible LED printed-circuit boards
Easy connection of flexible LED printed-circuit boards
Minimal heating during operation
UL-approved materials
Dimensions:
Length: 19.50mmx14.75mm
Width: 10mm
Pitch: 2.4mm
General:
Range of articles PTF 0,3/..-WB-H
Insulating material group IIIa
Rated voltage (III/3) 25 V
Rated voltage (III/2) 25 V
Rated voltage (II/2) 25 V
Nominal current IN 10 A
Nominal cross section 0.34 mm²
Maximum load current 10 A (Total current of all contacts)
Insulating material PBT
Inflammability class according to UL 94 V0
Number of positions: 4

Plug component, Nominal current: 10 A, Rated voltage (III/2): 25 V, Number of positions: 4, Pitch: 2.4 mm, Color: white, Contact surface: Silver
Compability with LED aluminium channels: fits into model P1, P2, P3, P4, PH2, KH2, P6, T2.
No customer reviews for the moment.
16 other products in the same category:
Customers who bought this product also bought: